The differences between American and European cut suits are in the fit and the wearer can definitely notice it. There are two distinct styles, each of which has its own fans. So which kind of suit is right for you?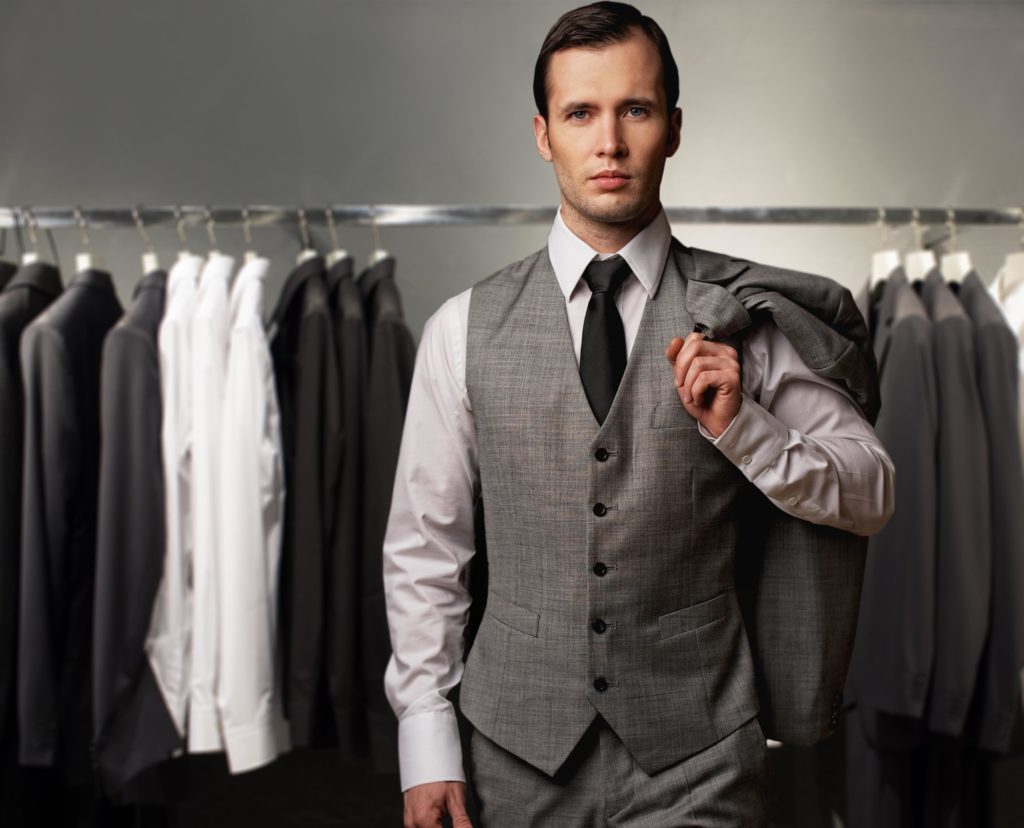 American style
In general, you will find that American suits are cut with a less pronounced shoulder for a softer silhouette. Along with this softer shoulder usually follows a higher set armhole and a center vent. There's no real functional advantage to a center vs. a double vent; it's just one of those things that has evolved over time and has become a quintessential part of American suiting.
American suits also tend to have more generously cut trousers, with a fuller waist and seat, compared with their European cut suiting pant counterpart. To accommodate this slightly looser cut, the sides of the suit jacket are usually given a slightly more generous cut. The end result is a suit that, while it looks trim and fitted, feels fairly relaxed to the wearer.
European style
The hallmark of most European cut suits is a sharp, engineered shoulder line that tapers to a trim waist and forms a distinct V silhouette. Because of their fuller shoulders, European suits often include deeper cut armholes, which many men feel allow for greater comfort and ease of motion.
The slacks of a European cut suit will tend to be closer to the body through the waist and seat, although European cut trousers are often surprisingly full through the thigh. To accentuate the overall slim silhouette through the midsection, jackets tend to be non vented or double vented. Again, there's no real practical reason here—it's just a tradition that has continued over the years.
The merging of styles
In recent years, American and European cuts have started to merge. You'll often see an American cut suit with a slimmer jacket, or a European cut one with a less radical V shape. And many of the differences you'll find between suits—like flat front vs. pleated pants, or single vs. double breasted are not a point of geographical origin but more a stylistic choice made by the suit's designer.
There's no substitute for trying them on
The only way to know which style of suit will work best for you is to try both on. It's not only a matter of what looks best, but also what feels best for you. Don't just stand in front of the mirror while you are deciding on a suit. Instead, move around, walk about the store, swing your arms. In the end, comfort may be your best guide to figuring out whether you're a European or American cut suit kind of guy.