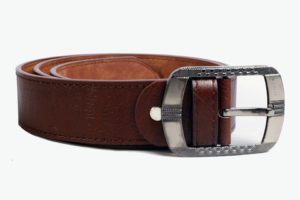 Maybe you wear them maybe you don't, most of the time you don't even notice them, but never underestimate the power of choosing the wrong one.
Belts are probably one of the most underestimated accessory that exist and yes they can make the difference. Take an outfit that seems kind of empty and not completed, add a belt and you have neat clean looking style. If you're dressed up and remove the belt, you will certainly get the impression the person seems less dressed than before. Equally, choosing the wrong belt can also destroy your styled look.
A belt should be integrated into your outfit in an harmonious way,
The 2 basic rules:
Don't add to many colors to your look with a flashy belt.
If your look is lacking some color the belt s your chance to shine.
Choose a belt of matching colors and style – in accordance with the style of the rest of your clothes.