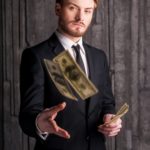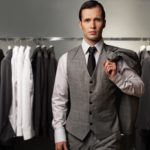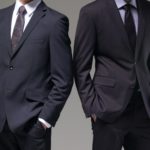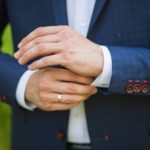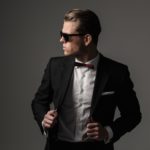 JT Wolf Privacy Policy
JT WOLF TERMS AND CONDITIONS
OUR SITE
This JT Wolf website (https://jtwolf.net) is owned and operated by JT Wolf. All images, designs, logos, photographs, text and other materials contained on this website are owned by JT Wolf and are protected by Australian and international copyright laws. This site may not be reproduced; unauthorised use of the content is prohibited.
JT Wolf is bound by the Privacy Act 1988 (Crh), which sets out a number of principles concerning the privacy of individuals.
USE OF OUR SITE
Customers use the site at their own risk, we cannot guarantee this website is free of viruses or other conditions which could damage or interfere with data. We make no warranties that our site will be available at all times. Customers use Our Site at their own risk.
You agree to be bound by these terms by using, accessing or browsing any part of this Website, including through communicating with JT Wolf and participating in any JT Wolf forums, promotions, subscriptions, purchases, specials and/or programs ("Services").
GENERAL DISCLAIMER
You should be aware that the information on this Website and these Terms are subject to change.
We recommend that you read these Terms each time you access the Website and definitely before you place future orders. The information on this Website and/or these Terms may be different and will apply to your use or order/s.
For clarity, the Terms that are in place at the time you place an order will apply to that order.
PRIVACY POLICY
Any information provided to us through serving our customers is kept private and will never be sold or shared to any third party. We take our customers privacy and personal information seriously,
JT Wolf reserves the right to make amendments to this Privacy Policy at any time. If you have objections to the Privacy Policy, you should not access or use the Site.
JT Wolf is bound by the Privacy Act 1988 (Crh), which sets out a number of principles concerning the privacy of individuals.
ACCESSING YOUR PERSONAL INFORMATION??
You have a right to access your personal information, subject to exceptions allowed by law. If you would like to do so, please let us know. You may be required to put your request in writing for security reasons. JT Wolf reserves the right to charge a fee for searching for, and providing access to, your information on a per request basis.
WHAT INFORMATION DO WE COLLECT?
We may collect certain types of personal information from you. Personal information is any information that can be used to identify you and may include details such as name, address, telephone numbers, and email address. We also collect transaction details relating to your purchases from us and any preferences you select as well as other personal information you disclose to us in communications between us and you.
Any personal information that you submit to our site will be protected by our secure server.
WHY WE COLLECT PERSONAL INFORMATION:
We collect personal information to:
• provide you with goods or services and any related information;
• to complete transactions with you or on your behalf;
• to provide you with offers of interest or benefit to you;
• to better understand your requirements, preferences and feedback;
• advertising our goods and services to you; and/or;
• generating new insights about our business, goods, and services;
CHANGES TO OUR PRIVACY POLICY
This is our current Privacy Policy outlining our personal information & management practices. This Privacy Policy replaces any other privacy policy published by us to date. We may vary this policy at any time. If any changes to these policies occur, we will notify our customers by updating this section of our website.
CONTACTING US
JT Wolf welcomes your comments regarding this Privacy Policy. If you have any questions about this Privacy Policy and would like further information, please contact us by any of the following means during business hours Monday to Friday.
Call:
Post: Attn: Privacy Policy,
JT Wolf,
P.O. Box 2474
Kew, Victoria. 3101
AUSTRALIA
46 Mountain View Road
Balwyn North, Victoria. 3104
AUSTRALIA
E-mail: team@jtwolf.net
ONLINE ORDERING SECURITY
Protecting your personal and order information is a priority at JT Wolf and we take all reasonable measures to do so. As such we use Secure Sockets Layer (SSL) technology – Our On-line Ordering system is the industry standard for encryption technology – to protect your online order information. SSL encrypts all information including your credit card and all personal information passed from you to https://jtwolf.net. Encryption provides you with security and peace of mind when your browser and local network supports the use of encrypted data transmissions. However, we suggest that you take appropriate security precautions when you access the internet via public WiFi networks or shared computers.
LINKS TO OTHER SITES
You may be able to access external websites by clicking on links provided on our website. Those external websites are not subject to this policy, products or services linked to those websites, should not be construed as, an express or implied endorsement by JT Wolf. We do not monitor these sites and are not responsible for their content, policies or security. We strongly recommend that you review those external websites directly to ascertain their respective privacy standards.
DELIVERY OF OUR PRODUCT
Our product will be the dispatched same day via Australia Post, JT Wolf will not accept responsibility for any delays incurred by Australia Post.
PRICING
The price you see on JT Wolf is the price you will pay at checkout. JT Wolf is not responsible for incorrect pricing on external websites.
GST & TAXES
The Australian GST tax rate applies to all orders delivered within Australia.
International orders are exempt from Australian GST (10%); however, they may incur taxes and duties applied by customs in the country where the order is delivered.
Any duties and taxes incurred in the country of destination are the responsibility of the customer.
YOUR ACCEPTANCE
You agree to be bound by these terms by using, accessing or browsing any part of this Website, including through communicating with JT Wolf and participating in any forums, promotions, subscriptions and purchases.
JT Wolf is committed to providing you with the best possible customer service experience.